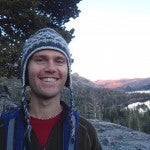 jdavidson (@) ucdavis.edu
I am currently a postdoctoral researcher at the UC Davis Center for Neuroscience.  Before coming here, I completed a Masters in Physics and a PhD in Aerospace Engineering at the University of Michigan.  My current research is in complex systems; I study ant colonies and neural networks and build computer models to understand how different biological systems process information and adapt to their environment.
This site has information on my research:  here is my CV and current research, publications, recent conferences I've been to, and information on previous research projects that I've worked on.
I've also added a few (and keep meaning to add more!) blog posts about travel here.
Outside of research, you'll find me playing flamenco guitar, mountain biking, backpacking, and drinking hoppy west coast beers.